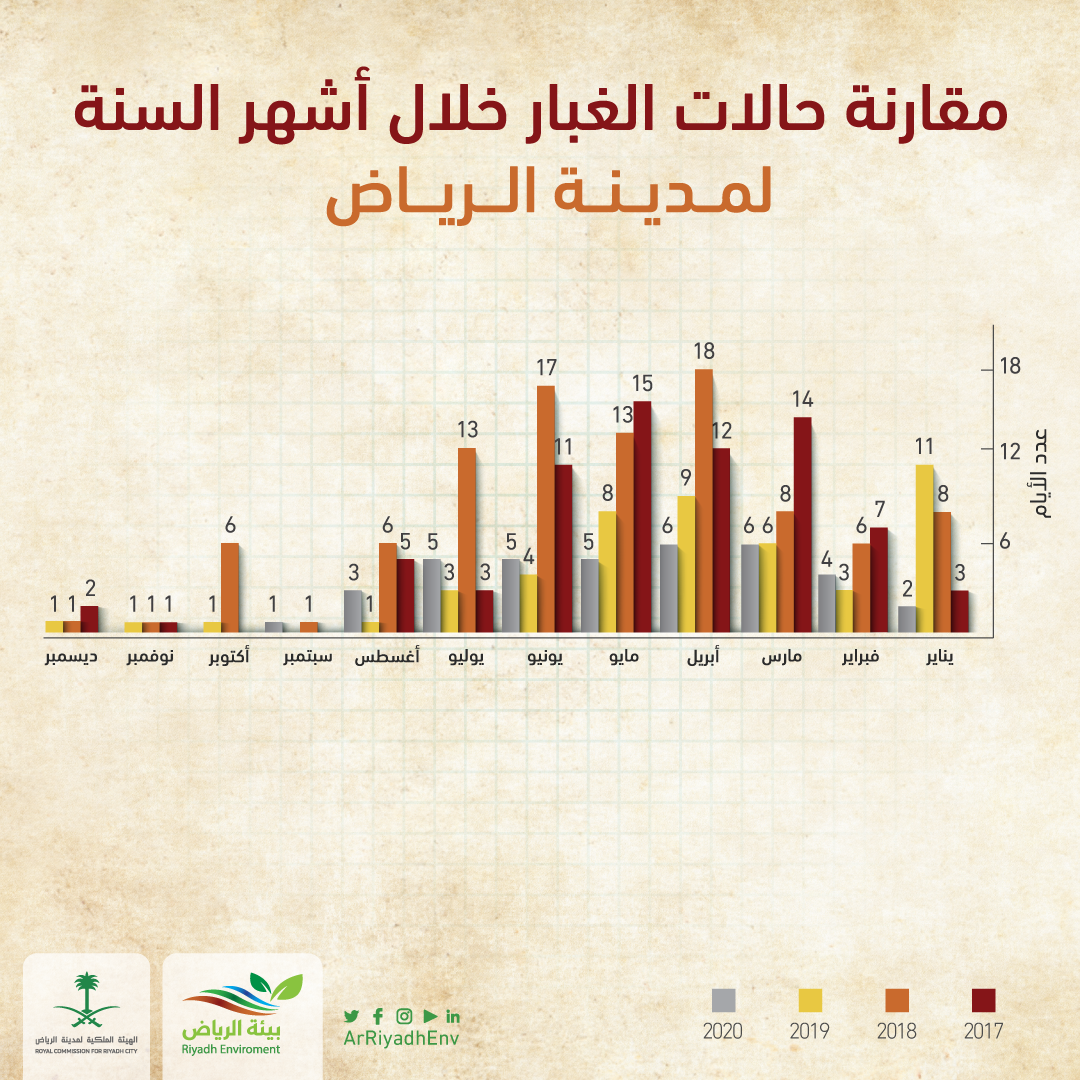 Riyadh beats dust in 2020
While 2020 is being hailed as the worst year, thanks to the pandemic, we're bringing you a sliver of hope with some good news. The Royal Commission of Riyadh has been keeping a close check on the air quality, and this year finally brought residents some respite in the form of fresher air. Riyadh recorded fewer dust cases in 2020 as compared to the last three years. The commission reached this conclusion based on the readings provided by air quality monitoring stations scattered throughout Riyadh.
2020 witnessed an impressive 30% decrease in dust cases as compared to 2019. This year, the city recorded 286 hours of dust spread across 37 days. This is a significant upgrade from 2018 which recorded the highest rate of dust cases. The rate of dust cases increased by 47% from 2017 to 2018 which put the city's air quality at tremendous risk. Had it gone any further, the health of our residents would be in grave danger.
Thanks to timely steps taken by The Royal Commission of Riyadh, 2020 has been a better year for the city in terms of air quality. An increase in green areas has been a major factor in this significant improvement in the air quality.
Here's hoping we can beat our own record in 2021!