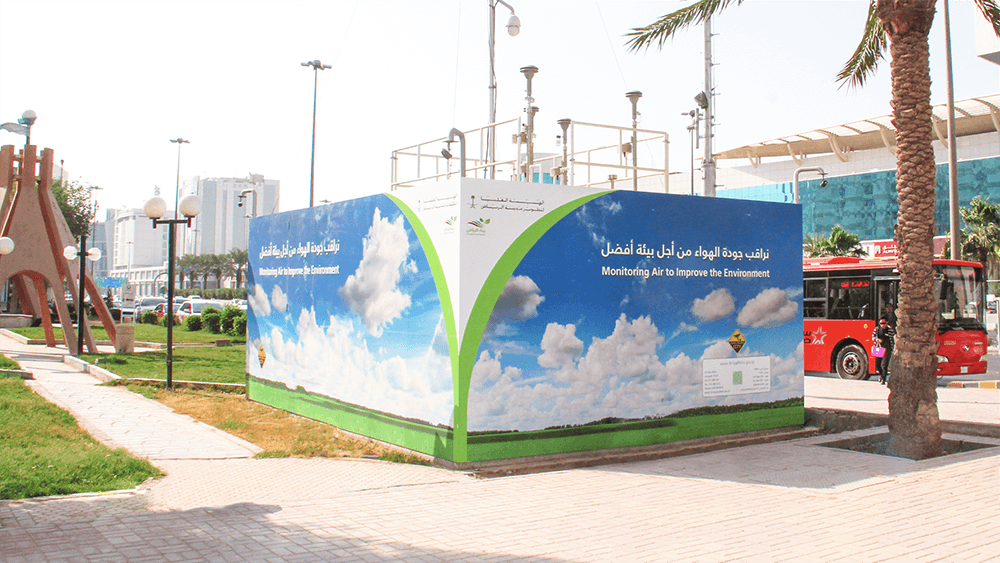 Riyadh's air quality index improves in 2020
2020 may have brought forth a lot of challenges but we have some good news for you. Riyadh's air quality monitoring stations recorded a significant decrease in the concentration of toxic gases in the city's atmosphere. Riyadh's air quality index, with respect to gaseous pollutants, was excellent in 2020 as compared to previous years.
There was a decrease in the concentration of Nitrogen Dioxide by 60%, Sulphur Dioxide by 60%, Carbon Monoxide by 56% and Hydrogen Sulphide by 38%. These reports indicate a cleaner and healthier air for the city's residents. Several measures were taken to curb the coronavirus pandemic this year which contributed to this change. The curfew led to suspension of several industrial activities in the city. This reduced the emission of harmful pollutants into Riyadh's atmosphere.
Riyadh has 17 air quality monitoring stations that work around the clock to keep a track on the city's air. These stations have devices that measure 10 pollutants in particular, including Nitrogen Dioxide, Sulphur Dioxide, Carbon Monoxide, Hydrogen Sulphide, Ozone, Methane, and suspended particles ranging from 2.5 to 10 micron PM. These stations also record wind speed, temperatures, solar radiation, humidity and the level of precipitation for a holistic overview of the city's atmospheric conditions and climate.
The Royal Commission of Riyadh is spearheading the Air Quality Management Program which monitors the city's air quality constantly. Having collected all this data, the program subsequently comes up with solutions to decrease the level of pollutants for cleaner air.
If you're interested in keeping track of Riyadh's air quality, all you need to do is download the Riyadh Air Quality app. It reviews the air quality index of your surrounding areas every hour. The app is available in English as well as Arabic.