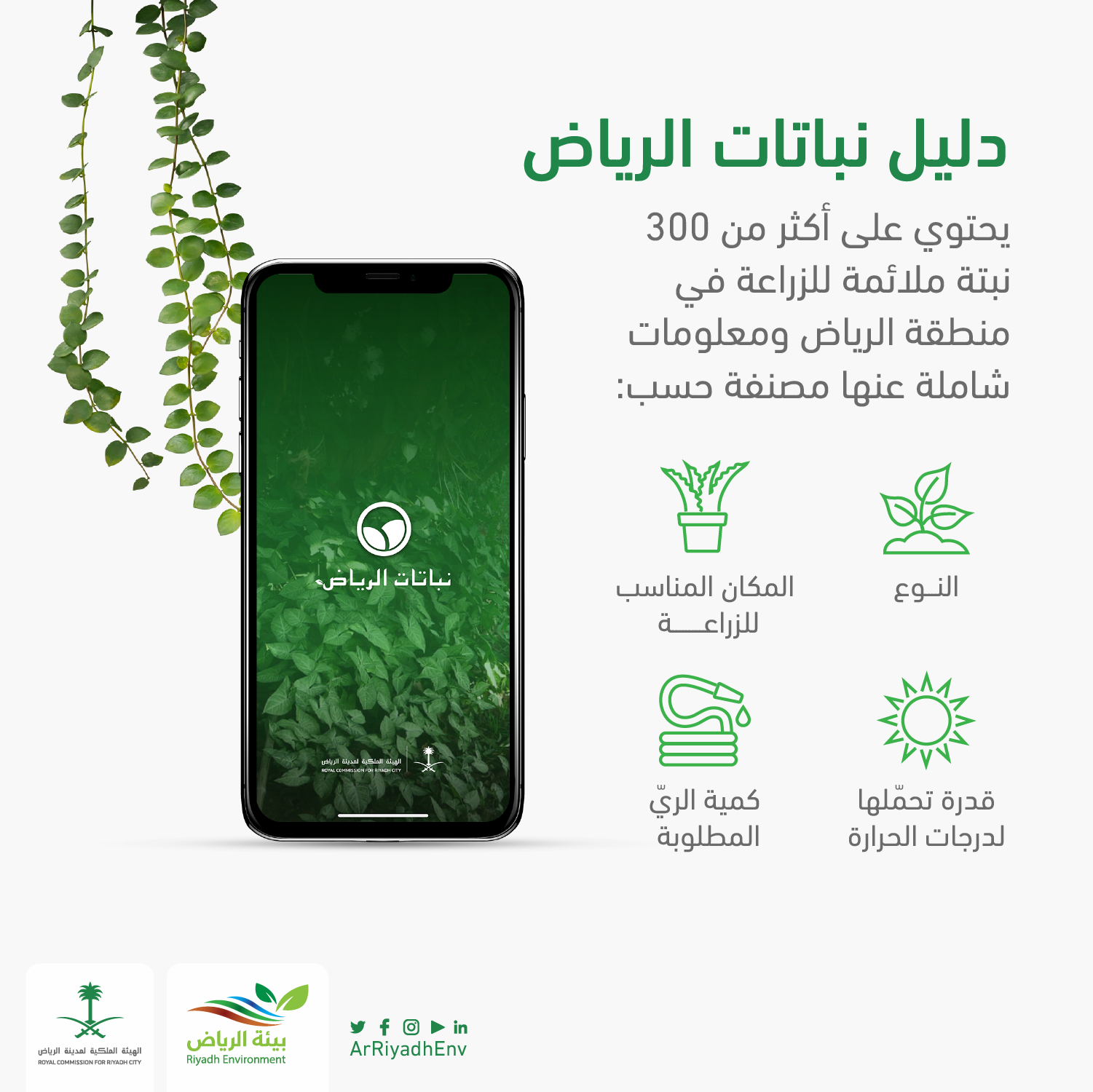 Riyadh Plants: A new app by The Royal Commission of Riyadh
In a bid to improve the city's environment, The Royal Commission of Riyadh has introduced an app called 'Riyadh Plants' which will act as a plant directory of sorts for its users. The app contains pivotal information on more than 300 trees and plants that are conducive to be grown in Riyadh's natural atmosphere. Creating this app would have been impossible without the guidance of Riyadh's highly qualified botanists and afforestation experts.
Thanks to their knowledge and expertise, the app provides a comprehensive list of plants categorised according to their irrigation needs, suitable planting periods, optimum temperature and humidity, and many other interesting tidbits on different species. Hopefully, this will help citizens understand the process of farming better. The ultimate goal of this app is to increase the area under vegetation and plant saplings as per their suitability in the city's climate.
So far, The Royal Commission of Riyadh has had a successful run in rehabilitating open areas to increase the city's green areas. King Abdulaziz Historical Center, Wadi Hanifa and Al-Thumamah Land Park are some successful examples of this green endeavour. Afforestation is essential to maintain environmental balance and reduce the effects of climate change. Apart from giving a dashing look to the city, it also reduces pollution. Hopefully, this app will be a successful step in this direction.
The plant guide app is now available in English and Arabic on Google Playstore and Apple's App store.