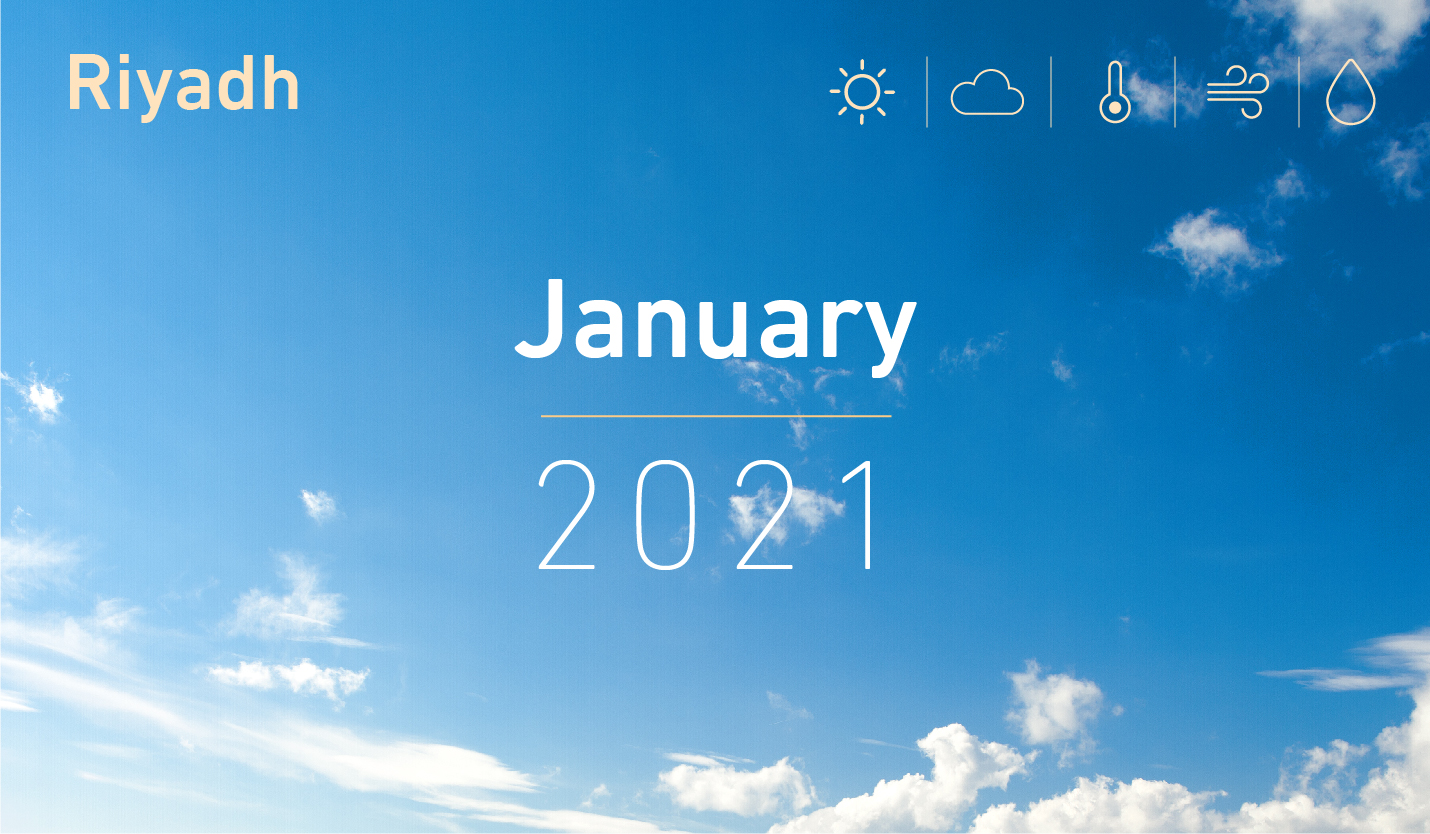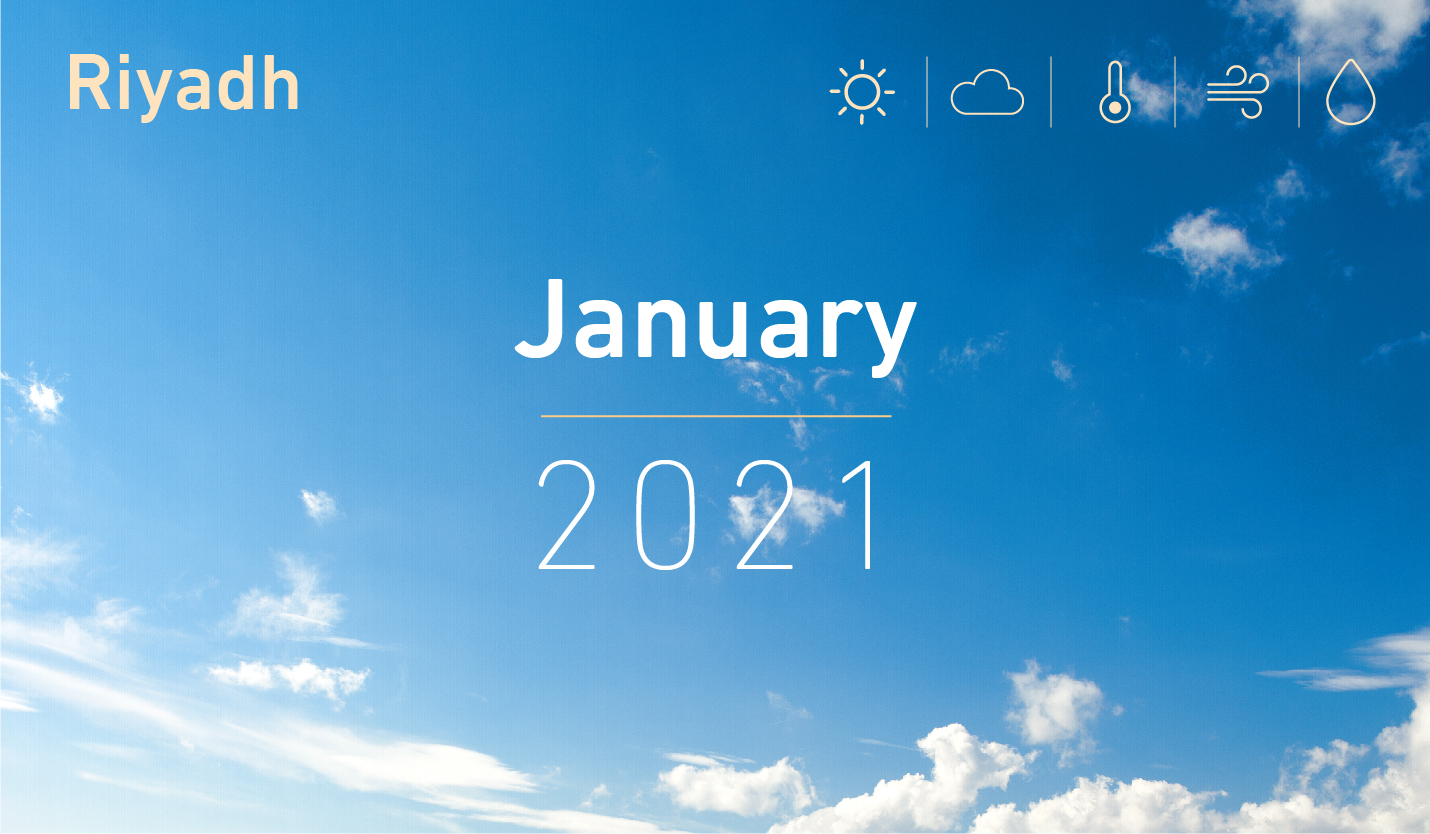 January 2021 Weather report
Riyadh witnessed an increase in temperatures for the month of January 2021. As the monitoring stations scattered across 16 locations in the city continued to gather data to determine weather conditions and study the quality of air and its pollutants, this insight was gleaned for January. According to this data, the average temperature shot up by one degree celsius as compared to January 2020.
The lowest temperature was recorded in the Wadi Hanifa station—3.2 degrees celsius. Following close on its heels was the Sultan Bin Abdulaziz Humanitarian City, which recorded the second highest temperature for January 2021 with 3.8 degrees celsius. On the other hand, the highest temperature for January 2021 went up to 30.1 degrees celsius. This was recorded at Southern Ring Road, similar to December 2021 which also saw the highest temperature from this area. Close to this, Khurais Road recorded the second highest temperature for January 2021 with 29.5 degrees celsius. The lowest temperature at Southern Ring Road was 7.2 degrees Celsius which, compared to the minimum temperatures recorded at other stations, was the highest.
The city also recorded four cases of dust compared to two cases in January 2020. These dust cases were witnessed over a period of 4 days, covering up to 16 hours. Riyadh is dotted with 16 monitoring stations that keep checking the city's temperature, weather conditions, precipitation levels and dust levels—all of which are important in their own right. A balance of all these aspects are essential to a harmonious environment for the residents of the city. Efforts are being made to bring down the city's temperatures by increasing green patches and taking measures to look after the environment.