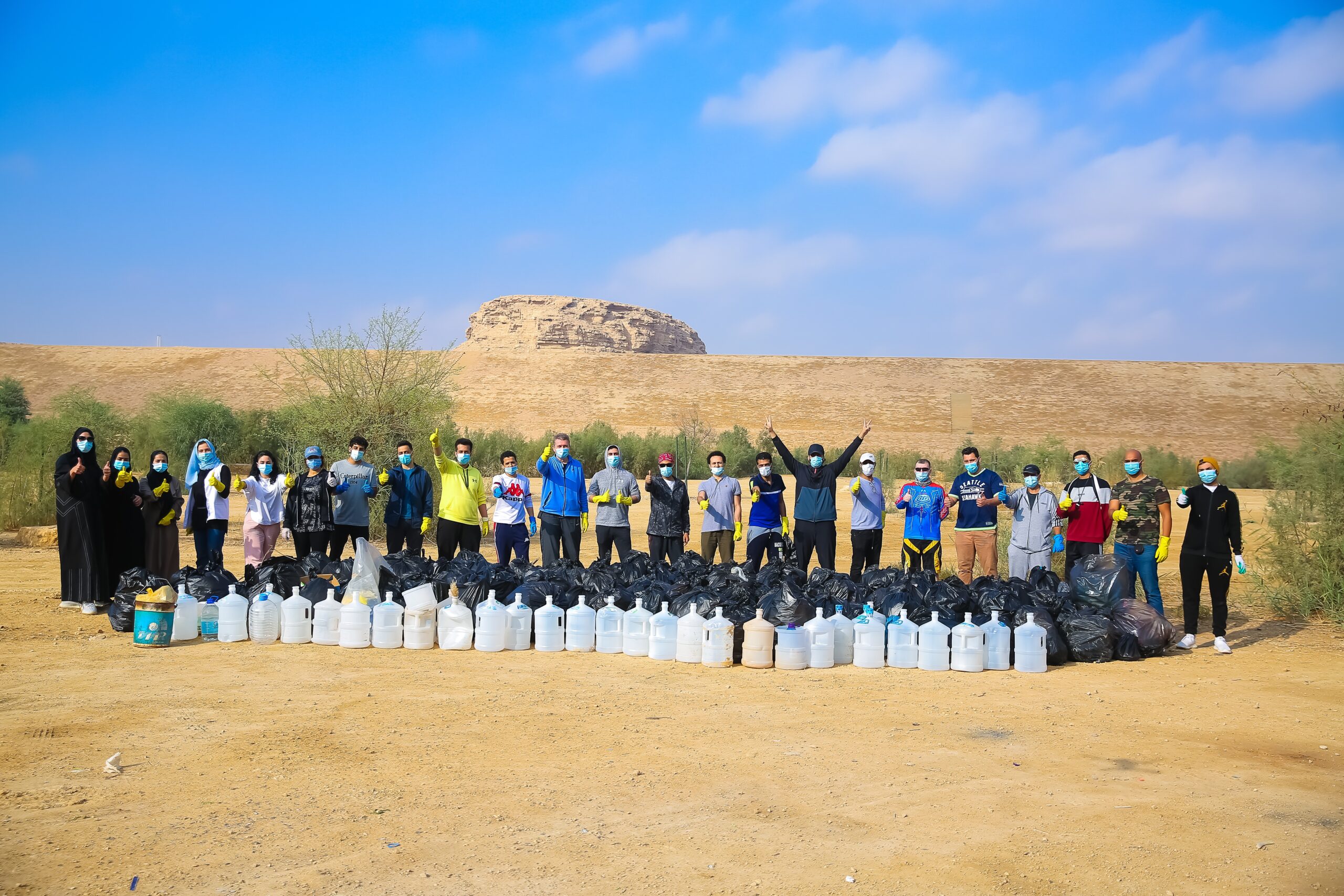 Inviting volunteers to help make Wadi Laban cleaner !
The Royal Commission for Riyadh recently launched a volunteer program in public interest. The aim of this mass endeavour is to help in cleaning up and removing waste from Wadi Laban. As the waste management needs of this area have grown manifold, the Commission has decided to enlist help from volunteers to make Wadi Laban a cleaner and better place to reside in. This program will be an extension of the Friends of the Environment Program launched two years ago by the Commission.
As the weather got pleasant in Riyadh, more and more people began planning and stepping out for hiking and trekking trips. This led to a significant increase in the amount of waste as people began discarding waste in public areas, disturbing the natural look and character of the areas. To deal with this influx of waste, The Royal Commission of Riyadh decided to kickstart this program for Wadi Laban. We sow what we reap, and if we make our surroundings dirty, it will gradually affect our health and the environment.
The Friends of the Environment program was launched in 2018 and this latest project in Wadi Laban is a part of the authority's endeavours to mobilize the youth for this cause. The ultimate aim is to raise the level of social responsibility, community partnership and strengthen it among the residents of Riyadh. This is expected to contribute to the Kingdom's goal of enlisting one million volunteers by 2030.
You are the beginning of a cleaner Riyadh, so make it count! Volunteers are welcome to register on the link given below :