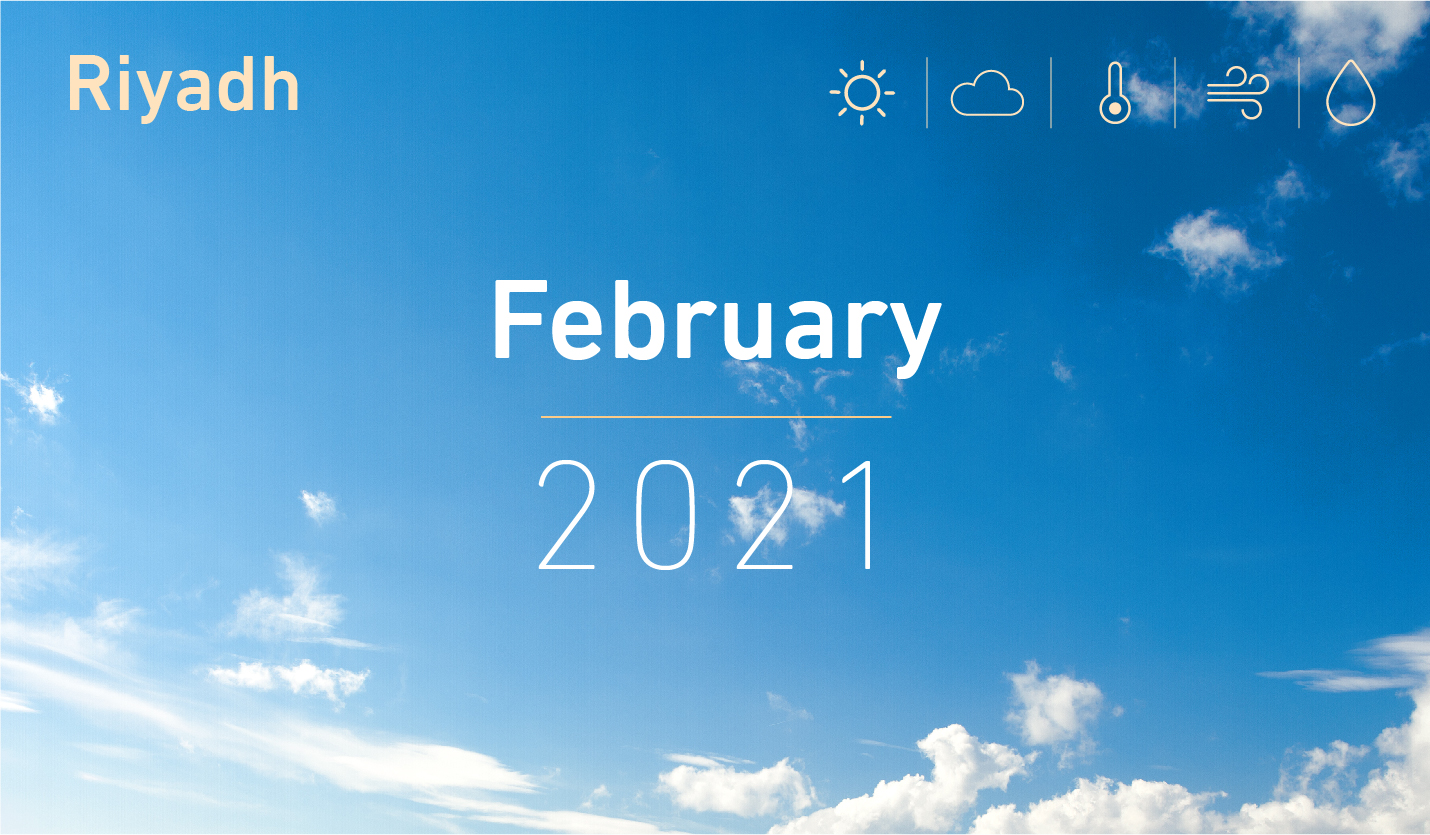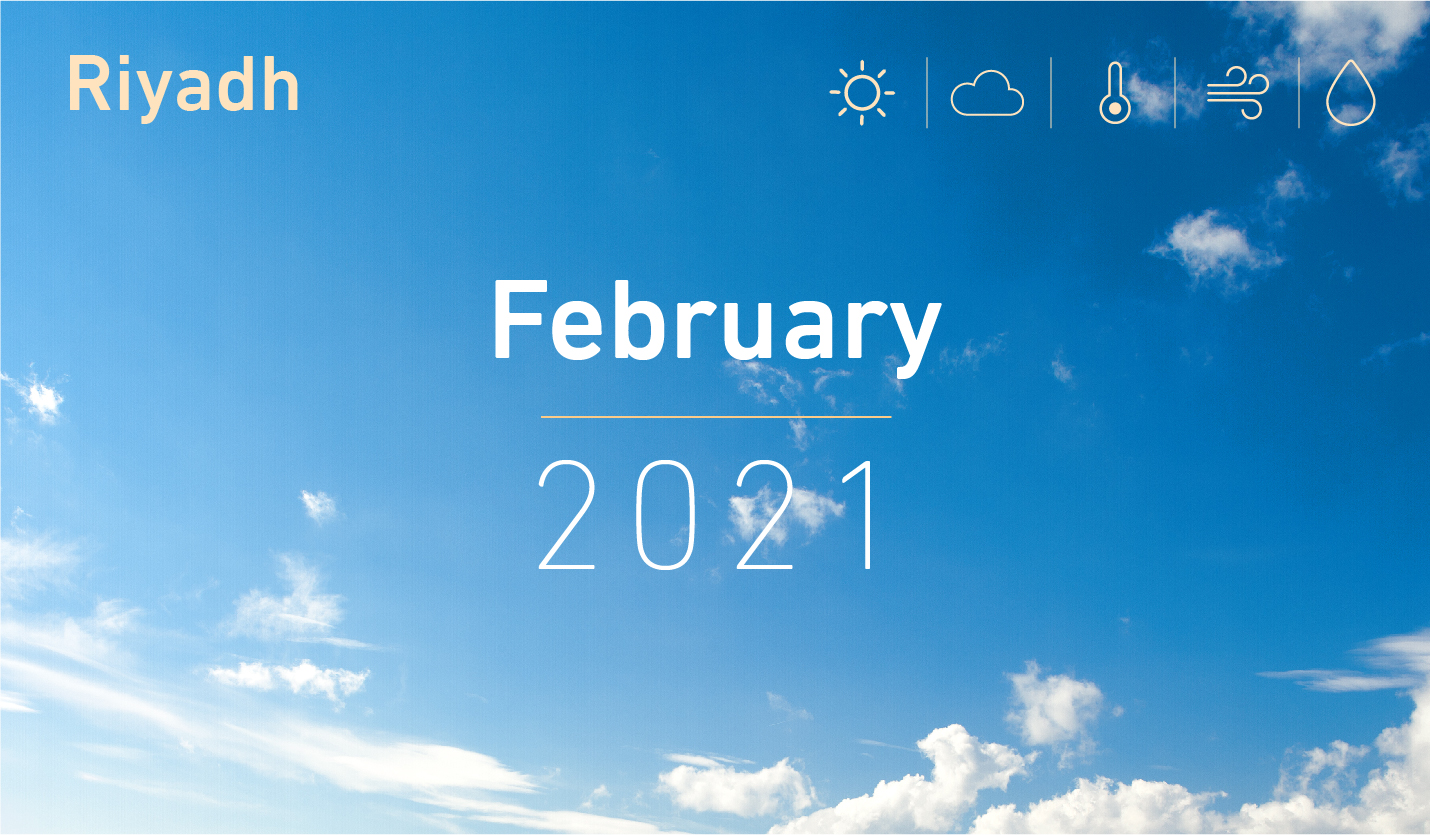 February 2021 Weather Report
Great works are performed not by strength but by perseverance. – Samuel Johnson
This quote is an apt way to explain the power of perseverance. Every small step matters and consistency is the key to success. It is with this perseverance and dedication to preserve the environment that February 2021 witnessed a dip in average temperatures.
The city of Riyadh is dotted with air quality stations that monitor the quality of air to record environmental changes, weather predictions, concentration of pollutants and temperatures. On assessing the data recorded by these air quality stations for the month of February in 2021, it was observed that the average temperature for the city of Riyadh had decreased by one degree celsius as compared to last year.
The lowest temperature for February 2021 was recorded at the air quality station located in Wadi Hanifa. Data shows that this station recorded 6.4 degrees celsius as the lowest temperature. On the other hand, the air quality station on Southern Ring Road recorded the highest temperature for February 2021. The highest temperature recorded by this station was 31.8 degrees celsius.
These air quality stations brought more good news with respect to dust cases in Riyadh. According to reports generated from these stations, February 2021 witnessed only three cases of dust as compared to four cases detected in February 2020. This marked another win for the city of Riyadh in conserving the environment.
Another important factor in bringing down temperatures for February 2021 was significant rainfall. Al-Ha'ir received the maximum rainfall, recording 19.66 mm of rainwater while Prince Sultan City received the lowest rainfall—2.0mm.