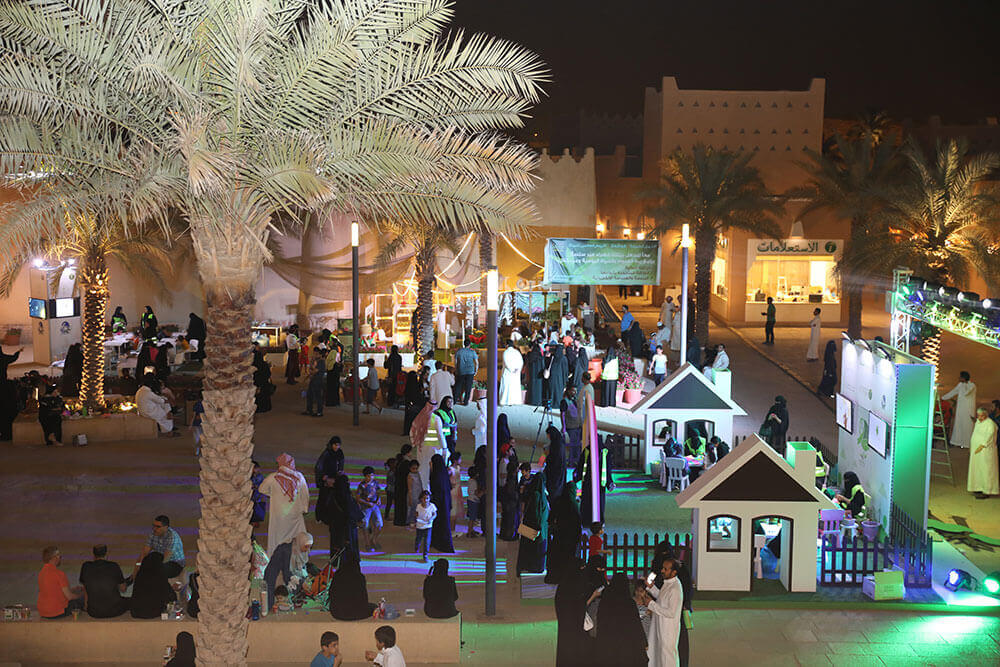 The World Environment Day
Under the theme "I am with nature", the Riyadh environment organized the "World Environment Day" in Al-Bujairi yard in the El-Deraya under the supervision of the high authority for the development of Riyadh city. It lasted for three days, starting on Monday, the tenth of Ramadan. The event was attended by 1,700 visitors on its first day, 1100 visitors on the second day and 800 visitors on the third day. This comes with the participation of several agencies such as the Ministry of Environment, Water, and Agriculture, the Saudi Wildlife Authority, the General Authority for Meteorology and Environmental Protection, the Riyadh municipality, as well as some private agencies such as the Idea Store.
The event focused on raising awareness about the negative behavioral aspects in natural areas and parks and raising the audience awareness about the concepts of conserving natural resources and enhancing their interaction with nature. This event aimed to raise awareness for all segments of society by displaying "infographic" paintings, pictures and information that present different messages to the audience in a simple and interesting way. Also, a lot of children's activities such as the coloring corner and the paper-benefiting corner were held. This event is included in the efforts of the high authority for environmental protection in Riyadh, which also include 50 environmental protection programs, including the environment awareness and media programs.