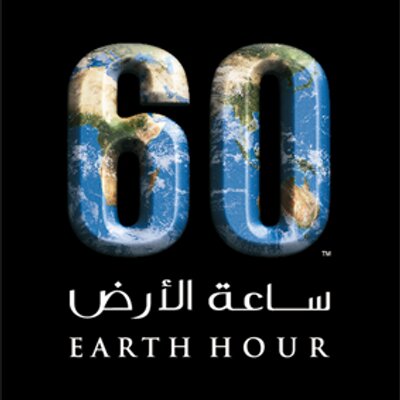 Earth Hour
Is an annual global event in which individuals, organizations and government agencies share in shutting down the lights and energy sources for an hour (8:30 pm to 9:30 pm) at the local time and on a Saturday in March.
The aim of this event is to raise awareness of the threat of climate change and to spread environmental awareness through activities at this hour.
The participation of individual forces is an important part of achieving the target of combating the climate change at the global level. Because of an increase in the energy sources utilization, the percentage of air pollution has increased and the temperature of the planet has increased due to the accumulation of gases in the atmosphere, which affects the environment and also negatively affects human life.
The Riyadh environment participated in this great event by setting up the earth hour at El-Begery in 2017. Many representatives of the official and governmental agencies in Riyadh and visitors of Al-Bujairi attended to participate in this event to bring about positive change and achieve the goal of this initiative.